---
Kanpur College Campus: Off NH2, Hathipur, Mahraj, Approx 10 km from Ramadevi, Kanpur-209402.
Tel: 7703008988, 8601872277
Head Office: Vision House, B 8, Khapra Mohal, Cantonment, Kanpur- 208004
Aligarh College Campus: Shapur, Madrak, Near Manglayatan Temple, Aligarh Agra Highway, Approx 10 km from Sasni Gate Aligarh- 202150
Tel: 8392877077, 8449600041, 077
---
Department Contact Details

(B.Tech)
---
Mr. Sunil Verma (Registrar)
Mobile: 7703008981, 9616410420
Email:registrar.vision.kanpur@gmail.com
Mr. Kamlendra Kumar Yadav (HOD) & Asst. Dean
Mobile : 8707792916
Email:kamalenviron@rediffmail.com


Mr. Kaptan Yadav (HOD)
Mobile : 7703008988
Email:mailtokaptan@gmail.com


Mr. Gaurav Kumar (HOD)
Mobile : 8738953758
Email: kumargks1992@gmail.com
---
Department Contact Details

(Diploma & ITI)
---
Mr. Gaurav Kumar (HOD)
Mobile : 8738953758
Email: kumargks1992@gmail.com
---
Help Desk
Mr. Satish Tiwari (Manager Vision Group) 9235655492
Mr. Durgesh Pratap (Coordinator Diploma(Civil)) 8601872251
Ms. Devanshi Bajpai (Asst.Professor(Chemistry) 8840008705
Mr. Satyam Yadav (Asst.Professor(EC) 8090765300
Mr. Rahul Pal (Lecturer(CE)) 8564975366
Mr. Manish Choubey (Lecturer(ME)) 6202407884
Mr. Pramit Bajpai (Marketing Executive) 8601872497
Mr. Paras (Lecturer) 6393313054
Mr. Ashish rai (Lecturer) 9140131184
Mr. Jamshed (Lecturer) 9169497774
---
Hostel Warden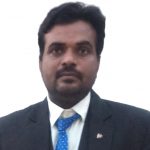 Mr. Kamlendra Kumar Yadav (Warden)
Mobile : 8707792916
Email:kamalenviron@rediffmail.com

---
---
Please pay fees using the above Online Fees Payment Link
You may transfer fees in the college account if the Online Fees Payment Link is not operational
College Bank Account Details
All accounts are in name of VISION INSTITUTE OF TECHNOLOGY, KANPUR.

Bank of Baroda:
A/c No.: 09410200000477
IFSC CODE: BARB0SISAMA
Branch: Sisamau, Kanpur

Central Bank of India:
A/c No.: 3436100395
IFSC CODE: CBIN0280161
Branch: Karachi Khana, Kanpur

You are requested to deposit fees directly in the college account only & not in any personal account.