The industry with academia together can make a revolutionary change in students life in terms of skill development and project-based learning opportunities. However, academia can develop and contribute by providing an innovative solution for the industry. Industry and academia association can develop a self-sustained ecosystem and leads to the concept of industry on campus.
To strengthen the Industry Institute Relation, VIT has established Industry Connect Program (IPC). This department connects the various industries with VIT on a various collaborative platform like new product development, capacity building, student-centric activities like visits, internship, projects, guest lectures and specialised and domain-specific training. Being an autonomous, Institute, students can be engaged in doing a real industry-based project.
Objectives:
To eliminate the gap between industry expectations & academic offerings by direct involvement of industry to attain a symbiosis.
To give industrial exposure to students, and faculty members thus enabling them to tune their knowledge to cope with the industrial culture
To forecast and recognize the industrial need and implement it in the curriculum for the skill enhancement for the students
To share the experience and expertise between institutions and industry for mutual benefit.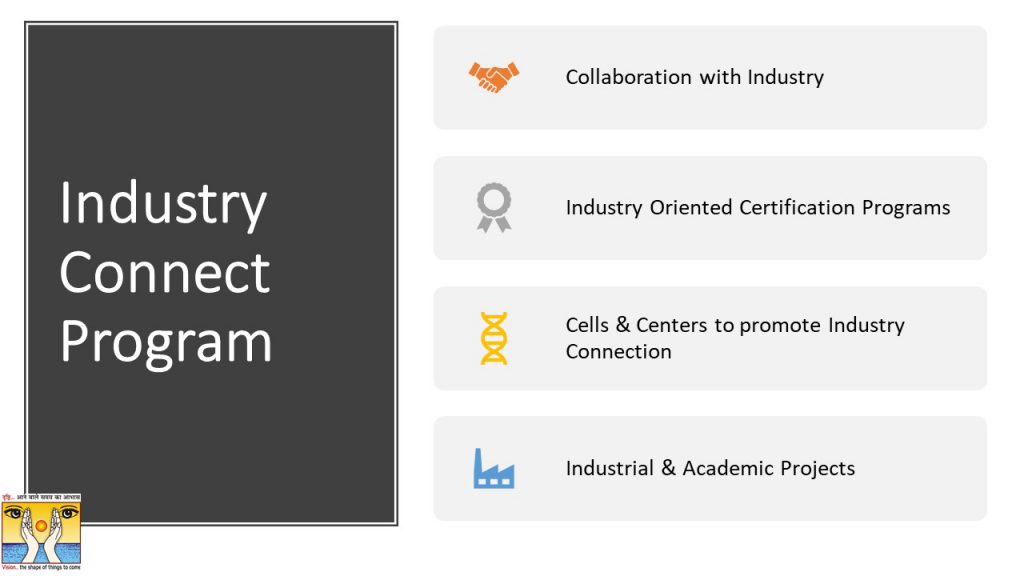 Collaboration with Industry
We aim to have a long-term collaboration with Industry where we may join in as academic partners. The focus of our work is to generate new ideas, to create innovative solutions and to reveal basic principles of matter with an emphasis on using all these knowledge in developing practical engineering and technological applications. In this process we work closely with our industry partners with the objective of adding value to their products and services, with the larger goal of bringing in novel solutions for the society at large. We look for opportunities to engage with challenges and in our constant quest for excellence, we try to bring forth best possible solutions in timely and cost-effective manner.
Industry Oriented Certification Programs
Our college has already commenced number of Industry Oriented certification programs and extra modules which are part of regular calendar. Our Industry Connect Committee regularly monitors and provides feedback to update these certification programs and also add the new ones as required.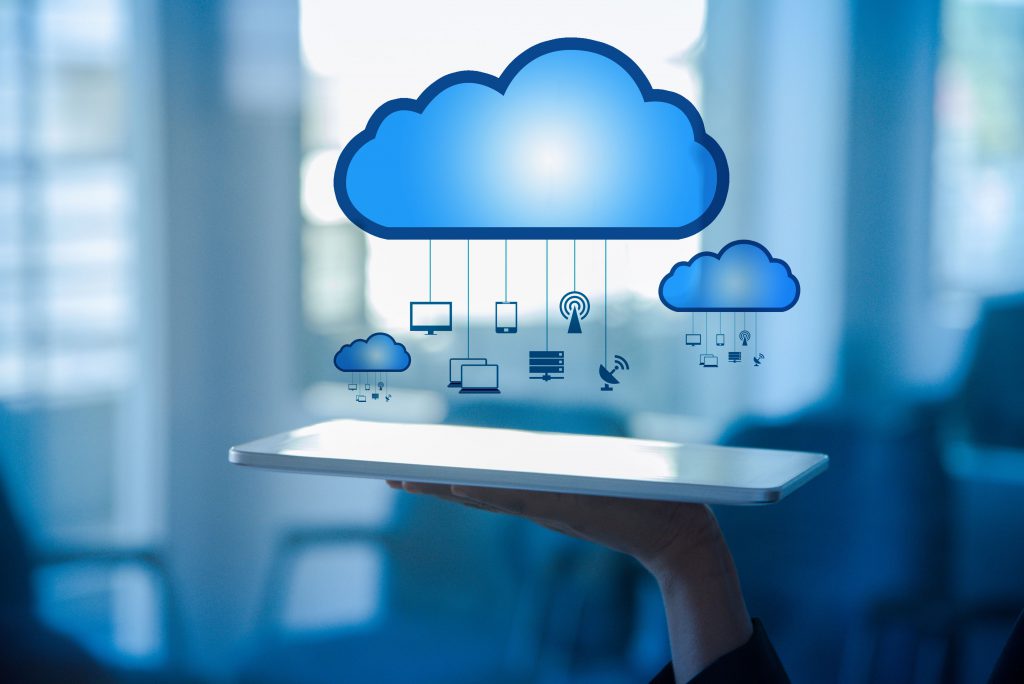 What is Cloud Computing?Brief History of Cloud ComputingTypes of Cloud Computing Deployment ModelsTypes of Cloud…
Cells & Centers to promote Industry Connects
We have Centre of Excellence (CoE) where we work on diverse areas such as Center for Innovation & Research (CI&R), Center for Character & Leadership Development (CCLD), and Entrepreneurship & Start-up Cell.
We are extremely proud to have established Advance Technology Lab (Under CI&R) with latest equipment and technologies.
Industrial & Academic Projects
Our students are encouraged to take up actual industrial issues for their projects and paper presentations. We also aim to take up industrial projects and provide necessary expertise to the industries as feasible.
Final Year Projects are extremely important in both B.Tech & Diploma Programs. The Projects are application of intuitive thoughts, after considerable research, building over all a student learns in the college. Experts have bench marked final year projects with the Program Learning outcomes. At VIT Rigorous mentoring is done to ensure all Final Year Students prepare Projects which stand up to the Industry requirements.
Check few of our Projects here
Industry Connect Program Advisory Board
VIT has constituted an Industrial Advisory Board for the engineering department to strengthen programs, curriculum and delivery strategies. IAB evaluates the performance of the program twice a year and explores the new opportunities.
IAB Role
The IAB helps us to identify the training needs as per industry requirements.
The members proactively engaged in planning and organizing workshops and guest lectures for the benefit of the students.
They also provide an opportunity for the internships and mentor the student's project.
Member of Industry Connect Program Advisory Board
Mr. Vinay Kumar Pandey (HOD ME) – Incharge of Industry Connect Program
Dr. Abhishek Srivastava (Director)
Md. Rehan (Dean)
Kamlendra Yadav (Asst. Dean & MOD AG)
Mr. Gaurav Kumar (HOD Civil)
Students in Industry Connect Program